John W. Council Scholarship
Learn More

See these pages for more details about the Foundation's activities:
How to Apply
APPLY NOW! -- Applications for the 2023-2024 academic year will be accepted between January - May 2023. Please return any time during that period if you are interested in applying for this prestigious scholarship.
About John W. Council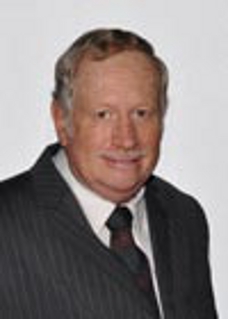 John W. Council was a graduate of Appleton West High School and received his Bachelors of Business Administration from the University of Wisconsin in Madison. For six years following graduation, John served in the Army National Guard, receiving his honorable discharge in 1969. John was a member of Johnston-Blessman Post #38 of the American Legion.
As a pioneer in the information technology field, John's career spanned more than thirty years at area companies including Miller Electric in Appleton and Schreiber Foods in Green Bay. In 1998 he retired from ShopKo as a senior programmer and Electronic Data Interchange Specialist. John was extraordinarily active in the Association of Information Technology Professionals (AITP) for 40 years. He lead the organization at the local, regional and national levels. John served as president of the Northeast Wisconsin Chapter; Secretary, Vice President and President of the Region; Central District Representative to the National AITP Board and Secretary, Executive Vice President and ultimately President-elect of the National AITP Board from which he resigned in 2016 due to health issues.
John's spirit of selfless, devoted, and generous service to others is celebrated in this remarkable memorial scholarship.

---
Eligibility Criteria
To be eligible, applicants must meet all of the following criteria::

A declared computer science/CIS/MIS/IT major with an overall and major GPA of at least 3.0 on a 4.0 scale (or equivalent)
A student who has satisfactorily completed at least one full semester of college (12 semester hours or equivalent)
Enrolled as a full-time (12 semester hours or equivalent) undergraduate student at an accredited institution in the United States
A US Citizen or US Permanent Resident
---
Previous Recipients